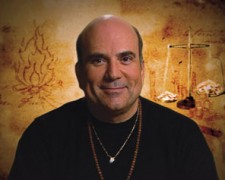 Tune in to Moments with Marianne at WMEX 1510AM Boston & Dreamvisions 7 Radio Network as she talks to special guests Joe Vitale, Dr. Shawne Duperon, Cheryl Harbour and Gala Darling!
Denver, CO, July 8, 2016 (Newswire.com) - ​​​​​​​​​​​Tune in to Moments with Marianne heard on WMEX 1510AM Boston & Dreamvisions 7 Radio Network.
The Awakened Millionaire with Joe Vitale, Sunday on Moments with Marianne on July 10th at 8pm EDT & Saturday, July 15th at 10am & 10pm EDT
Star of the hit movie The Secret and President of Hypnotic Marketing, Inc., Joe Vitale will be on Moments with Marianne on Sunday, July 10th at 8pm EDT. Joe has been featured on CNN, ABC, Newsweek, Larry King Live and The New York Times and has been called the "The Buddha of the Internet" for his combination of spirituality and marketing acumen. His professional clients include the Red Cross, PBS, Children's Memorial Hermann Hospital, and many other small and large businesses. Joe is the author of several books including The Attractor Factor, Zero Limits, Life's Missing Instruction Manual and his newly released book, The Awakened Millionaire.
Project Forgive with Dr. Shawne Duperon on Moments with Marianne on Friday, July 8th & Thursday, July 14th at 5am/5pm EDT​
Dr. Shawne Duperon a 6-Time EMMY® Winning communications speaker and media expert will be on Moments with Marianne to discuss Project Forgive on Friday, July 8th & Thursday, July 14th at 5am/5pm EDT. Dr. Shawne has been featured on major media such as CNN, ABC, NBC, CBC and Inc. Magazine. As a good gossip researcher, speaker, and the Founder of Project Dr. Shawne has spent the last 10 years studying the phenomenon of good gossip. She examines what causes people to passionately share innovative ideas and solutions that open minds and hearts.
The unprecedented response to her case study, Project Forgive, inspired Dr. Shawne to produce a documentary (slated to air in 2016), and to create a non-profit foundation providing compelling and compassionate leadership trainings that tackle global issues through dialogue. www.ProjectForgive.com
Good To Be Grand with Cheryl Harbour on Moments with Marianne on Friday, July 15th & Thursday, July 21st at 5am & 5pm EDT
Journalist and new grandmother Cheryl Harbour gets right to the point of what modern grandparents really need to know from the time they begin anticipating the birth to the end of the first year. Harbour takes the best and most relevant information from the latest research, expert interviews, and thick parenting books and tailors it specifically for grandparents, recognizing the unique bond they share with their children's children. Each chapter provides interesting facts and observations about what has remained the same and what has changed about childcare over the years, what you can do to support the physical and emotional wellbeing of your grandchild and, most important, what you can do to make the most of the experience.
With a foreword by Hillary Rodham Clinton, including her personal reflections on the birth of her first grandchild, Good to Be Grand is for smart and sophisticated grandparents eager to embark on their grandparenting journeys with enthusiasm, knowledge, and confidence. http://www.cherylharbour.com
Radical Self-Love with Gala Darling on Moments with Marianne on Friday, July 22nd & Thursday, July 28th at 5am & 5pm
Gala Darling has been teaching self-love for close to a decade, and is the creator of the Radical Self Love Method, a powerful technique which helps women transform their lives. She is an author, teacher, and speaker. Hay House author and radical self-love expert Gala has helped over 1,000,000 women a month find their voice, live without fear, and fall in love with life.
Gala has been called "a spiritual revolutionary", "the oracle of all things mystically glam", and "a modern-day guru". Her work has been featured in The New York Times, New Zealand Herald, Teen Vogue, New York Post, Elle, Cosmopolitan, Time Out New York, Sydney Morning Herald, The Daily Telegraph, The Age, Sunday Herald Sun, The Dominion Post, Inked magazine, MiNDFOOD, Stuff, Viva, and countless others. She has been interviewed on CBS, ABC News, and Hay House Radio. Gala has spoken about radical self love and entrepreneurship at SXSW Interactive, TEDxCMU, and dozens of other events across the world, in addition to lecturing at NYU. http://galadarling.com
Moments with Marianne heard on WMEX 1510AM Boston & Dreamvisions 7 Radio Network
In a single moment your life can change! "Moments with Marianne" is a transformative hour that covers an endless array of topics with the 'best of the best.' Her guest are leaders in their fields, ranging from inspirational authors, top industry leaders, business and spiritual entrepreneurs. Each guest is gifted, and a true visionary! A recognized leader in her own work, and while teaching others to develop, refocus, and grow; Marianne will bring the best guest, and sometimes a special surprise. Don't miss this – you never know just which 'moment' will change your life forever.
Listen Live to Moments with Marianne every Thursday and Friday at 5am/5pm EDT, every third Saturday at 10am/10pm EDT http://rdo.to/DREAM7 and every second Sunday at 8pm EDT http://rdo.to/WMEX
Source: Marianne Pestana LLC
Share: