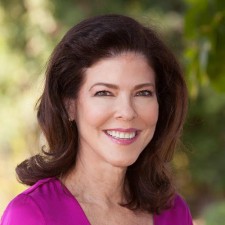 Denver, CO, January 26, 2017 (Newswire.com) - The pressure on women to be sexy and sexual hurts their confidence and their love lives. When being the best sex object you can be is guiding you, it's like disabling your GPS when you're lost in a strange new city. You're driving without directions to your desired destination. Now Fifty Shades Darker has added a confusing new twist – normalizing and glamorizing sexual violence toward women. With our frequent exposure to sex scandals and sexual assault, it can be hard to tell what's "normal" and what is stepping over the line. Fifty Shades is a dangerous trend, not just a sexy love story.
Women have the opportunity to reclaim their power in the spheres of confidence, dating, and relationships by learning what works best for them rather than what they're told is "normal" by our culture. Be Your Own Brand of Sexy: A New Sexual Revolution for Women by Dr. Susan Edelman (Options Press, February 2015, ISBN: 1942343221, $19.95, paperback) helps women to free themselves from the dangerous spell of media and peer pressure in order to find their own unique answers to the question: "What's right for me?"
A fascinating look at America's current dating culture, Be Your Own Brand of Sexy offers solutions to dating, love and sex with an empowering message
Where Fifty Shades Darker adds more sexual pressure to women, Be Your Own Brand of Sexy is the antidote women need. The winner of 14 awards, Bestsellersworld called it, "a must-have book for all single women dating or looking to date."
About the author:
Board-certified psychiatrist Dr. Susan Edelman has spent 30 years as a practicing therapist in Palo Alto, California specializing in women's issues. In addition to her private practice, Dr. Susan is an Adjunct Clinical Associate Professor at Stanford University in the Department of Psychiatry and Behavioral Sciences. She helps women and men find their power and their own unique answers — by learning what works best for them — rather than following the lead of others. She's been a guest on dozens of radio and television shows, including Jenny McCarthy's Dirty, Sexy, Funny.
Source: Marianne Pestana LLC
Share: